Junior Achievement of Central Indiana selected as a Nominee for two 2023 TechPoint Mira Award Categories
Author: Mariah Maier
Community Involvement
Published: Friday, 17 Feb 2023
---
Sharing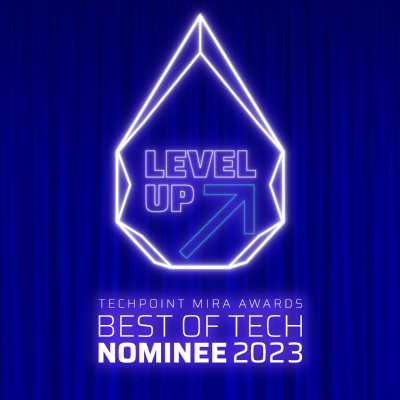 Image caption: .
Junior Achievement of Central Indiana is honored to be amongst the chosen nominees for the 24th annual TechPoint Mira Awards.
TechPoint is an Indiana organization that grows, engineers, and activates tech ecosystems. The TechPoint mission is to, "…grow Indiana's digital innovation economy inclusively." This industry-led growth initiative contributes to the progress of successful, thriving tech ecosystems in our community.
Each year, TechPoint hosts the annual Mira Awards--honoring companies within our state and community that are greatly contributing to the tech industry and digital innovation. The event has been coined, "Tech's Biggest Night", because it is the largest gathering of tech luminaries in Indiana.
Providing innovative learning experiences and exposing students to tech industry pathways is a priority of Junior Achievement of Central Indiana. We are deeply grateful to be included as nominees in the Mira Awards Digital Transformation and Education Impact Awards. Read more about these categories below!
"Digital Transformation Award - (Focused on corporate teams that are driving digital
adoption, recognizing the pervasiveness of technology and its oversized role in an organization's
success regardless of the core business.)"
Education Impact Award - (Recognizes STEM educators, organizations, coaches, programs and
platforms that inspire and open doors for learners of any age create economic opportunities
and have an undeniably positive impact on student achievement and the future workforce.)" (Parker, 2023)
Learn more about the Mira Awards here.
Parker, L. (2023, February 14). TechPoint introduces the 2023 Mira Award nominees – Inside Indiana Business. LocalToday. Retrieved February 23, 2023, from https://localtoday.news/in/techpoint-introduces-the-2023-mira-award-nominees-inside-indiana-business-153877.html
We use cookies to provide you a personalized experience. How we do this is by analyzing user behavior on our site and sharing data with our advertising and analytics partners. You consent to our cookie policy if you continue to use this website.